If you have any queries or wish to discuss other parenting challenges please call our Helpline 0800 568 856 for support.

Office open at Alert Level 1

The safety of our clients and our staff are important to us. With the move to Alert Level 1 we are continuing our efforts to ensure the safety of everyone.
Things we are doing:
All staff are following hygiene procedures
We have increased our cleaning procedures to ensure that all surfaces are disinfected daily
Visitor contact tracing
We ask all visitors to the office to fill out their contact details.
We are registered as a business with the "NZ COVID Tracer" app. For more info about the app please read here.
You can also choose to register your contact details manually. This information is being collected to assist in the management of the Covid-19 pandemic and will be kept confidential. It will only be given to the Ministry of Health and/or the District Health Board on request in the event that it is required for contact tracing purposes. We will not use it for any other purpose and will destroy it after eight weeks. It will be kept here at Parent Help. You have a right to access and correct any information we hold about you.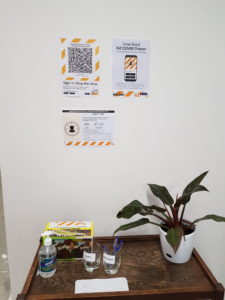 What can you do:
If you are unwell or have come into contact with someone who is unwell, please do not come into the office
Please sanitise your hands upon entry
Talking to your children about Covid-19
How to support your children and navigate through uncertain times. Read our article here.