OUR COUNSELLORS HELP PARENTS WITH:
difficult behavioural issues (screaming, shouting, swearing, talking back etc.)
problems with boundary-setting and discipline
mental health problems (depression, anxiety, post-traumatic stress)
aggression
low self-esteem, stress, burnout
relationship issues in the family
child mental health
navigating parenting after separation
blended-family adjustments
school problems
separation anxiety
child and adolescent adjustment to changes
any personal issues of the parents – guilt, emotional dysregulation and volatility and more.
Book at the bottom of the page.
THROUGH COUNSELLING YOU CAN:
feel more in control of your emotions
cope with depression, anxiety, post-traumatic stress
be there for your child and support their emotions
gain useful parenting strategies
heal past trauma
relate differently to issues in the family
feel supported and less alone
navigate parenting after separation with more ease
children cope with school problems
alleviate separation anxiety
children and teens adjust to changes
Book at the bottom of the page.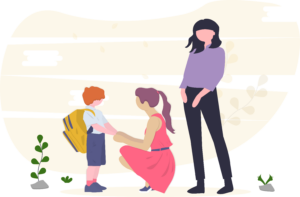 OUR COUNSELORS
Laura Hurtado-Roberts
Laura Hurtado-Roberts, PhD, MNZAC Counsellor.
Laura has a Graduate Diploma in Counselling Practice and is a practitioner in developmental movement therapy [Extra Lesson™], an educational approach to neuro-development and child development.
Laura is experienced in working with parents, children and young people, counsels women and men of all ages and couples experiencing loss and grief, trauma, abuse, anxiety, depression, attachment issues, pain and long-term illness, transitioning through life stages.
Using a person-centred approach and inspired by V. Frankl -finding a meaning- she works with warmth, non-judgmental acceptance and deep listening in order to create a sacred and safe space with the client. She brings a compassionate approach especially during this time of uncertainty.
Using stories, art, movement, play therapy, sensory integration, body awareness and mindfulness as a way to strengthen the client's personal needs in their journey toward assertiveness and self-discovery. Laura has a PhD in social sciences which supports her understanding that clients are individuals existing in the wider context of their society and culture, demonstrated through working with people from many cultural backgrounds. She speaks Spanish and French as well, and honours Te Tiriti of Waitingi.
Laura has a special interest in counselling children.
Sarah Stoddart
Sarah Stoddart is a qualified psychotherapist and has been running her private practice successfully for some years now. Sarah is excited to share her knowledge, passion and expertise with Parent Help.
Originally from Wellington, and currently residing in the Kapiti Coast after living in both Northland and Hawke's Bay, Sarah is excited to be in Thorndon offering counselling to Parent Help Families on Wednesdays.

Sarah has worked as a Mental Health, Addictions and Domestic Violence/Trauma therapist and counsellor for over 15 years and comes from a holistic and strength-based approach. There is no judgement, you are in a safe space with Sarah, where she will work with you on your current life journey.
Empowering individuals and whanau to be in control of their thoughts and decisions and discovering potential is her mission.

Sarah is registered with DAPAANZ and looks forward to supporting you on your life journey.
Zosia Pardela (she/her)
Sessions with Zosia (pronounced: Zoh-shia) are gentle and informal. Zosia will welcome all parts of you – including the ones that may be nervous about coming to therapy, the ones that yell at your kids sometimes and the ones who feel ashamed of that. You don't have to leave any part of yourself at the door when you come to see Zosia.
She is trained in trauma therapy and helps her clients with anxiety, depression, post-traumatic stress, low self-esteem, imposter syndrome, burnout, harsh self-criticism, stress, excessive people-pleasing and emotional dysregulation.
Zosia teaches her clients practical strategies to be with their emotions without getting overwhelmed. She would love to help you befriend your emotions and teach you to do the same for your child/ren. Zosia draws from Māori approaches as she believes everyone can learn from indigenous wisdom. Zosia is of Polish heritage and her experience of life of an immigrant makes her particularly dedicated to providing counselling which is culturally safe. She is an LGBTQIA+ ally.
Zosia is currently working towards her provisional NZAC registration, she's a counsellor in training through Masters of Counselling at Massey University. She has a Masters of Psychology of Mental Health and Postgraduate Diploma in Counselling.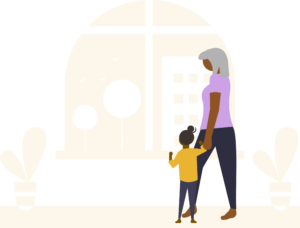 Session Costs:
Please note: We provide our services to OT clients, please make contact with us by filling in a referral form or going through your social worker.
Adult: $90
Couples: $120
Child: $70
Whanau (more than 3 in a session) $160
Community Service Card Holders:

Adult: $70
Couples: $90
Child: $40
Whanau (more than 3 in a session) $120

If there is a financial barrier to counselling, we can likely help. Please submit your referral and we will be in contact.
In person sessions are at our new office on Level 2, 95-99 Molesworth Street in Thorndon, Wellington. Online sessions take place on Zoom.
Contact us now to see how we can help.
COUNSELING REFFERAL FORM
Counselling Referral
Your referral will be actioned within 2 working days. If your referral is urgent please give us call on 04 802 5767
IMPORTANT INFORMATION
All you need to know about counselling
Adult: $90
Couples: $120
Child: $70
Whanau (more than 3 in a session) $160
Community Service Card Holders:
Adult: $70
Couples: $90
Child: $40
Whanau (more than 3 in a session) $120
We never turn clients away due to lack of funds and have financial help for those in need. If finances are a barrier for you, let us know when you book and we will discuss options with you.
If you are entitled to the WINZ Counselling Disability allowance we can help you fill in that form.
Where do the sessions take place?
In person sessions are at our office Level 2, Thorndon Rise, 95-98 Molesworth Street, Thorndon, Wellington. Note, we are opposite Thorndon New World. The building is wheelchair accessible.
There is paid parking available in the near vicinity, we are also on a bus route as well as only being a 10 minute walk from the Wellington train station.
Online sessions take place on Zoom platform through a video call. If your session is on Zoom, you will receive a link to the appointment video call by email prior to your appointment time.

Counselling is offered to clients throughout New Zealand, you do not have to live in Wellington to access our service.
Do you do couples/children counselling?
Yes! We offer counselling to individuals, children, teens, couples, families and blended families.
If you are looking for counselling for a child, the initial session is always for the caregiver(s) without the child. Working with the child will be discussed with our counsellor during the appointment.

We do have Laura who is a specialist Children's Counsellor, her availability is on Mondays with some after school sessions available.
What kind of issues do you help with?
We offer counselling service for:
family problems
behavioural difficulties
relationship issues
navigating parenting after separation
blended-family adjustments
school problems
child and adolescent counselling and therapy
individual parenting sessions
personal issues
mental health problems

This list is not finite, there are no issues too big or too small.
What if I need to cancel?
We understand that life happens!
You can cancel or reschedule your appointment at least 24 hours prior to your session. If you cancel or reschedule within 24h of your appointment, you will still be charged the full fee.

No shows or cancelled appointments that occur 3 times in a row will require non refundable pre-payment for the next booking.
How do I pay for the session?
You can pay by EFTPOS after your session. or we can invoice you.

Please let reception know if you require an invoice. All invoices need to be paid within a week of your session unless an arrangement has been made with us.
If you pay by bank transfer, you can find the details below. Make sure that you include your name and date of the session.
Payment is to be made via bank transfer to Parent Help bank account 38 9022 044316 00
How do I know I can trust the counsellor?
You can expect the counselor to:
be trustworthy
respect your confidentiality
listen to you carefully and sensitively
discuss issues that are relevant and preferable to you
support you in making the changes you choose
Our counsellors are professionally trained and adhere to the code of ethics of the New Zealand Association of Counsellor's, the New Zealand Association of Psychotherapists or DAPAANZ and the Parent Help Code of Ethics. This means that you can have confidence that you will receive best quality of service.

All our counsellors are registered with either NZAC, DAPAANZ, NZ Psychologist Board or similar.

Our student Counsellors are supported with Supervision, and are student members of NZAC.
How to do Zoom Counselling?
You will need an adequate broadband signal and device with a webcam – smartphone, tablet, computer or laptop.
At the time of the session, you just click on the link which you will receive before the session. If you have never used Zoom before you may be asked to install the app. Follow the instructions and select "Run" to install.
You will also have a quiet and private space so that privacy and confidentiality can be maintained in the work. Please let your counselor know if this may be a challenge for you so you can work with them to manage that.
How many sessions will I need?
Tricky question.. that depends!
It's a great question to ask your counsellor when you first meet. Sometimes one session is enough but often you may discover that you would benefit from longer-term support. On average clients we see have between 3 and 8 sessions, however this does vary greatly due to the individual needs of each person.
How often are the sessions?
This is something you will discuss during your initial appointment. Usually the sessions are weekly or fortnightly but that's something you can agree on with the counsellor depending on your availability, other commitments, finances and the change you expect to see as a result of counselling.

We do book up quickly, there may be times where the time frame between your appointments is longer than you would like. Please ask to be placed on the waitlist as we can call you when a space comes up earlier should we get a cancellation.